The aerospace and defense market comprises of passenger and military airplanes, helicopters, gliders, unmanned aerial vehicles, spacecraft, launch vehicles, satellites, and other aerospace fittings. In conjunction with the general defense industry, it is understandable their supply chains are subject to an abundance of certifications and regulations. These can range from compliance in the use of specialty metals, to the manufacture of firearm components, to cybersecurity measures — namely, the security of information technology data and an organization's communications infrastructure. The very infraction FLIR committed.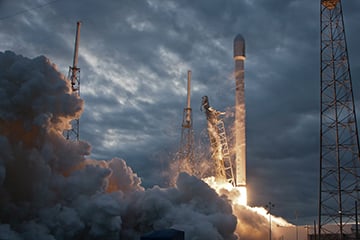 It is the policy of the United States to deny licenses and other approvals for exports and imports of defense articles and defense services, destined for or originating in certain countries that the Secretary of State has determined to be prohibited under the International Traffic in Arms Regulations (ITAR). For a list of countries who have a policy of denial imposed by the U.S. for defense articles and services, see Prohibited Exports, Imports, and Sales. Though there are limitations on trading with some countries, the U.S. Aerospace & Defense industry is the nation's largest exporter, who according to the Aerospace Industries Association exported $148 billion worth of goods in 2020.
These rigorous requirements are compulsory for OEM and supply chain partners who provide products and services to the U.S. aerospace and defense industries. The requirements are imposed to ensure safety and reliability of the application and security of the defense and aerospace industry in the U.S. This includes aircraft, military ordnance, or other items on the U.S. Munitions List (USML). They serve as universal benchmarks to safeguard the entire supply chain and in turn the systems and equipment used by the U.S. armed forces, along with benefiting the commercial aviation industry. Whether a company supplies fasteners, fuel line hose, tube fittings, flange fittings, instrumentation fittings and valves, tires, or gas turbine components, they must all follow guidelines as laid forth by several certification requirements based on aerospace and defense industry analysis.
Also consider that the type of hydraulic fluid and mechanical components used in aircraft and land-based equipment are often different from general industrial applications, and vitally important to the operation of aerospace equipment. The hydraulic system is responsible for pumps and motors that power components and plumbing (tubing, hose, and fittings) which deliver the fluid throughout an aircraft, vehicle, or ship. Hydraulics are found in landing gear, breaks and fuel lines, plus hydraulic reservoirs and accumulators can be found throughout integrated systems.
According to an article in AEROSPACE & DEFENSE TECHNOLOGY, Purdue University is studying the use of hydraulic propulsion in drones as an alternative to batteries. Drones require heavy batteries or lots of electrical components, which reduces space for the actual payload. They are pursuing a method to use fluid power technology for autonomous vertical takeoff and landing (VTOL) vehicles.
The hydraulic fluid power propulsion system uses hydrostatic transmission to distribute engine power throughout the rotors, providing thrust for the aircraft and allowing the rotors to each spin at different speeds. This has the potential of being a much lighter-weight and more reliable option.
Safeguarding the Supply Chain
The Defense Federal Acquisition Regulation Supplement (DFARS) to the Federal Acquisition Regulation (FAR) is administered by the Department of Defense (DoD). To be DFARS compliant, companies must be able to demonstrate they meet all the applicable contractual flowdowns for a strong supply chain. A common DFAR regulation supplement is 252.225-7008 which covers specialty metals. To comply, companies may only use specialty metals sourced from U.S. or NATO countries, with some exceptions. The following countries are approved by the Specialty Metals flowdown:

We often overlook the important role of lower tier manufacturers of armaments and ordnance components that use specialty metals in the manufacturing of many items, including:
Breechblocks

Gas Regulators

Unfinished receivers

Rifle Mounts

Trigger Packs

Torpedo Shells

/Slug Barrels
Along with having a strong supply chain, another DFAR regulation includes the importance of cybersecurity and the handling of sensitive information. Our next blog will cover the Cybersecurity Maturity Model Certification (CMMC) and what role it plays in the aerospace and defense market.
---
This blog is an excerpt from our whitepaper, The Critical Nature of Aerospace & Defense Certifications and Regulations. Click the link below to download your free whitepaper!