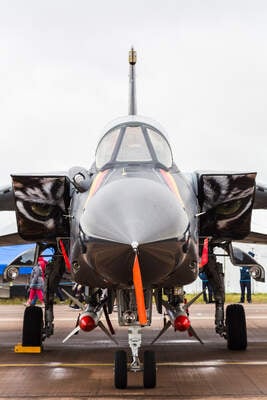 The U.S. Aerospace & Defense industry is the world's largest manufacturer of highly advanced aircraft, space systems and defense equipment. For over a century the aerospace and defense industries in America have been pivotal in creating the most superior military on the planet. As the technological leader in design and development the United States' significant achievements have lead the way for today's modern communication, transportation and medical achievements throughout the world. The Aerospace & Defense industry continues to be one of the largest employers and serves as the nation's economic baseline through its vast supply chain; from the world's largest defense contractors, down through the three primary manufacturing tiers. From major contractors such as General Dynamics, to tier one manufacturers such as little known Inseego's IoT products and more widely known industrial manufacturers such as Babcock & Wilcox, all the way to local machine shops, the military industrial complex is the strongest segment in U.S. manufacturing. The system is tightly controlled, requiring participants to follow rigorous specifications such as ITAR registration (International Traffic in Arms Regulations), be in good standing on the QPL (Qualified Parts List) and Nadcap accredited (National Aerospace and Defense Contractors Accreditation Program).
4 Key Factors Reflecting the Impact of Aerospace & Defense on the U.S. Economy
The industry generated $930 billion in sales revenue in 2018
The supply chain accounted for 49% ($459B) of the industry's revenue and 1.6 million jobs
For every 10 jobs at major defense contractors another 19 jobs are created in the supply chain
The U.S. Aerospace & Defense industry is the nation's largest exporter having exported $151 billion worth goods in 2018
---
This blog is an excerpt from our whitepaper, Aerospace Industry Supply Chain & the Critical Role of Hydraulics. Click the link below to download your free whitepaper!
Learn more about fittings, get industry insights and read our latest resources in Brennan University. Also, you can read our essential aerospace content here.
Primary Sources Include: