In recent decades women have been playing an ever increasing role in industry; from sales, to the production floor, to engineering and the C-Suite. Women provide a major influence on the success of companies ranging from machine shops, to mid-size industrial manufacturers to Fortune 100 companies. The role of women today is unprecedented and long overdue. In what has traditionally been a man's world, the growing contribution of women to our economy is being fostered by organizations such as:
The purpose of these organizations, associations and programs is to ensure the vital resources of women as an equal part of our country's future. The function of these organizations is exemplified by the roles they play in their specific fields. For example: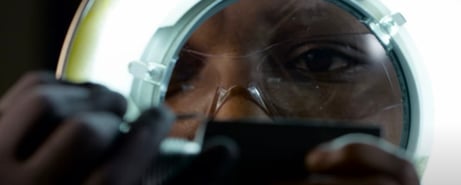 Women in Manufacturing is a national trade association dedicated to providing year-round support to women who have chosen a career in the manufacturing industry. More than 4,600 individual members representing nearly 1,000 manufacturing companies have joined this organization of industry professionals. WiM encompasses manufacturers of all types and welcomes individuals from every job function – from production to the C-Suite. Membership is available to women and men working within the manufacturing sector, with 26 active chapters in the U.S., from California to Northern New England, and from Illinois to Alabama. Over half their members are under 35 years old, with the more experienced members working to inspire those who are up and coming in their careers. These relationships, along with WiM's affiliations in STEM programs at career centers, colleges and universities help to strengthen the future of women in a wide variety of manufacturing sectors.
Society of Women Engineers has given women engineers a unique place and voice within the engineering industry for more than six decades. The organization is centered around a passion for the success of its members and continues to evolve with the challenges and opportunities reflected in today's exciting engineering and technology specialties in order to make a lasting impact on the future. The organization provides a free online course as part of its Advance Learning Center. The course gives an in-depth portrayal of SWE's mission, vision, and strategic goals and provides an overview of the key programs and member benefits. They also host the world's largest conference for women engineers with live and on-demand sessions, along with a group of prestigious keynote speakers who hold advanced engineering positions at highly recognized Fortune 100 companies.
Ohio Aerospace Institute is a joint initiative of the NASA Glenn Research Center, the Air Force Research Laboratory at Wright-Patterson Air Force Base, the State of Ohio, ten Ohio public and private universities granting doctoral degrees in aerospace-related engineering disciplines, and numerous companies engaged in aerospace activities. The institute collaborates with Women in Manufacturing to provide workshops and educational functions.
STEM programs (science, technology, engineering, and mathematics) seek to remove barriers especially for women and other underrepresented groups. These programs are an important priority to the United States because they contribute to job creation and innovation. The pace of innovation and the competition for manufacturing, scientific and technical talent is accelerating globally. Now more than ever the innovation capacity of the United States—and its prosperity and security—depends on an effective and inclusive STEM education ecosystem. Success in the 21st century economy is also increasingly dependent on STEM literacy to function in a world of increasingly sophisticated technology that requires the ability to navigate the digital world and STEM skills such as evidence-based reasoning. In addition, STEM jobs offer a substantial salary premium. The average advertised salary for entry-level STEM jobs requiring a BA or higher is $66,123 compared to $52,299 for non-STEM jobs. This difference of around $14,000 represents a 26% premium.
Case Examples
Diane Salay-Swencki: Holding the position of National Aerospace & Manufacturing Product Manager for Brennan Industries, Diane plays a major role in the success of this growing business segment. She continually demonstrates an ability to adapt to the different needs and integral requirements of their customers and prospects. Previously, as a Sales Engineer for a leading manufacturer of high precision airframe and jet turbine components, Diane brought in five new customers that equated to more than $8 million in revenue. She also held the role of Sales Engineer with a $620 million organization that specializes in high-precision, geometrically complex aerospace components and subassemblies. Her skills lead to successful negotiations and technical support under a portfolio that included global manufacturing leaders in advanced aerospace and defense products.
Jill Kisamore: As a Product & Business Development Manager for Brennan Industries, Jill champions her product categories by working directly with customers to provide education and product support in helping to identify the best solution for their application. She lends her technical expertise to the company's sales, marketing, engineering, purchasing and operations departments to support her product lines. According to Jill, whose hub of operation is in the Gulf Coast's Oil & Gas industry, "Working in a male dominated industry has been a good fit for my personality. I'm strong willed and self-reliant. Women bring a different perspective to any male dominated industry. When an employee with a different background of any kind enters an organization they bring a different perspective, new ideas and new skill sets. It is not enough to meet your diversity quota when hiring. Companies need to embrace that people from different backgrounds make stronger organizations."
Conclusion
As reported by RippleMatch, a recent report from McKinsey & Company in partnership with LeanIn.Org states: "If women are promoted and hired to first-level manager at the same rates as men, we will add one million more women to management in corporate America over the next five years." That will only happen if companies are serious about their hiring practices, and consideration for advancement of their employees in the first few years on the job. Many companies are leading the charge to ensure women in their workplace are provided the opportunities for career growth from the very beginning.
Organizations that truly embrace a diverse and inclusive workforce go well beyond what is simply considered following EEOC guidelines. These companies have proven to be more highly advanced and competitive in their industry. As women become peers to men in not just theory, but in practice, our country's presence on the world stage will become more highly advanced, innovative and respected.