In April of 2017, Brennan Industries took the first step in entering the Aerospace market and became AS9100C and NADCAP certified meaning our fittings became approved for civilian aerospace applications. Approximately one year later, in June of 2018, we became ITAR compliant which expanded our product line and customer base requiring regulations that control the manufacturing, sale, and distribution of defense and space-related articles. Entering these new markets expands our capabilities and allows us to be a contender in a continually growing and developing industry.
There are key elements needed to be successful in this market entry: people, processes, capacity, state-of-the-art machinery, and most current certifications/accreditations.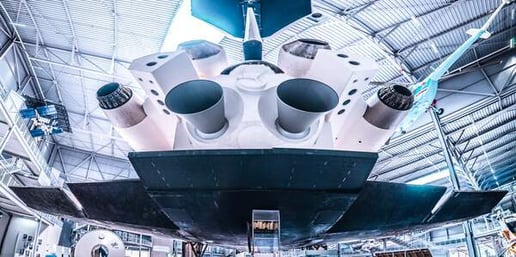 The Right People/Processes
The aerospace, defense and space-related market requires a higher level of quality and control than other markets. It's crucial for the entire team to understand the importance of quality parts being delivered on time. This doesn't just mean you need the right salespeople. You also need quality technicians, a quality manager, and a great team on the manufacturing floor. Each of these individuals are an integral part of your success.
The Right Facility/Machinery
Brennan's only domestic manufacturing facility (BMG) is full of equipment and machinery that are capable of producing large quantities of precision machined components. The facility is 39,200 total square feet with 3,200 square feet of office space and 36,000 square feet of manufacturing. Inside the facility there are 2 Miyano 5 axis lathes, 4 Doosan 7 axis lathes, 2 Feeler vertical mills, 11 Brown & Sharpe Single Spindle Automatic Screw Machines, 8 Acme Gridley Six Spindle Automatic Screw Machines, and 24 Fanuc Controlled CNC Machines.
The Right Certifications/Accreditations
In order to operate in the aerospace, defense and space-related market, there are three critical certifications: AS9100, NADCAP, and ITAR. Each of these certifications plays a role in assuring only the highest quality of parts are being processed and produced and that they're being regulated within our domestic manufacturing facility.
With each of these elements at play, Brennan has proudly entered into this market and has rapidly expanded its capabilities. With much anticipated growth over the next few years, this is just the beginning for the expansion of our domestic manufacturing facility.
Learn more by reading our essential aerospace content.
---