In honor of Space Day, Brennan is reminiscing about successful space missions and the aerospace certified components that went into making them possible.
The First Visit to Space
For centuries, people have looked up at the night sky in fascination over what could exist beyond earth. For many, the idea of space exploration seemed impossible and unattainable. After years of studying and coming up with new technological advancements, such as the first liquid fueled rocket, humankind started to gain a better understanding of what lies in the universe around us; and by the early 1960s, man went to space.
Certified Components and Space Exploration
The success of space missions like Apollo 11, Mars Rover and many others were successful in part to aerospace certified components. These successes opened the door for other major milestones, such as the construction of the international space station, which now plays a critical role in the future of space exploration. It took 10 years and 30 different missions to fully assemble.
With the ability to have a continual presence in space, the ISS provides scientists with a greater understanding of how humankind can survive, operate spacecraft and allow for research that couldn't be done on earth. Since the construction, 242 individuals from 19 countries have traveled to the ISS. This project relied on a great crew and great technology in order to come to fruition.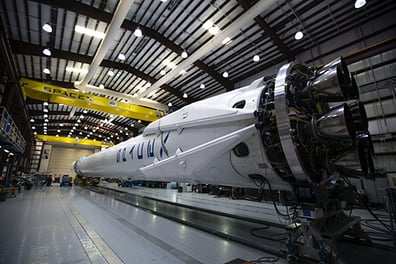 Strength and Innovation at the Forefront
Being able to explore the universe around us comes from strength and innovation. All of the scientific advancements seen in space exploration are just the beginning to what lies ahead.
Space agencies and manufacturers are preparing for more firsts in the upcoming years. The moon once seemed far away, and now everyone's eyes are on mars. It's only a matter of time until our sights are set on the next great mission. As the space industry continues to innovate and push the envelope, Brennan looks to do the same by providing high-tech aerospace fittings and components.
Backed by certifications, our aerospace hydraulics rise to the standards of the industry with custom build-to-print parts and full traceability. With a strong team of engineers and project managers, we continue to evolve and grow along with the industries we serve.
Learn more about Brennan's ability to support the aerospace industry by browsing our Essential Aerospace Content page.