2020 was not the year any of us anticipated. It presented challenges and tested each and every one of us. Rather than focusing on the negative, we as a company think it's important to reflect on the positive things we accomplished together, to inspire hope as we enter the new year.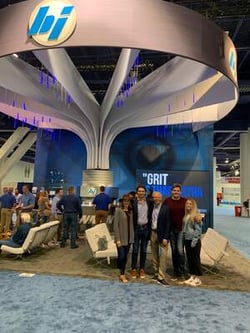 In March, many industry leaders attended ConExpo in Las Vegas. Though the show operated a little differently this year, it still turned out to be a great success for Brennan. The team exhibited in a 30 ft x 30 ft space featuring a 10 ft high fitting and 20 ft upper ring. A 15 ft diagonal video screen looped an hour of educational and informational Brennan videos. In November, The Chinese team was able to attend Bauma China as well. The show drew in 2,867 exhibitors and 80,000 attendees from China. With necessary health and safety protocols put in to place, this show gave professionals in the construction machinery, building material machines, mining machines and construction vehicle industries hope for the year to come.
In June, Brennan's Global Headquarters Facility was able to open its doors to the newly redesigned and reconstructed building. This new space has provided us the ability to continue growing as a company, increase global connectivity, and work collaboratively as a team. We've had the opportunity to welcome a few individuals to see the new facility such as Congressman Dave Joyce, Mayor of Solon Eddy Kraus along with the Solon Chamber of Commerce. Along with the construction of our Headquarters, the California office was also remodeled later in the year. The facility was given a new, more modern look that reflects the new design of the building in Cleveland, Oh.
Early this year, our marketing team launched a new educational platform you may already be familiar with. Brennan University currently hosts two video series': Fittings 101 and Industry Insights. Fittings 101 was designed to help further educate industry professionals on the various fitting types, advantages and disadvantages of each, and more. Industry Insights gives viewers the chance to hear from Brennan's very own experts. Both are great resources for creating a more in depth understanding of the industry.
In November, our Canadian manufacturing facility underwent new changes and a new layout to support a more efficient way of doing business and continued growth. With these changes, the facility was able to receive its ISO certification.
Our family here at Brennan also made great effort to give back to our communities and help those in need. Our employees collected food items for various food banks across the country. During the Holidays, we also held a Toys for Tots drive to help spread Holiday cheer throughout local communities. Though the Holidays always inspire a time of giving, our team made the conscious effort to participate in these different food drives throughout the entire year.
As an essential business, we were able to stay open throughout the pandemic in order to support critical infrastructure. With the support and dedication of our incredible employees and customers, we were able to make the best out of 2020. We're excited to see what the 2021 has in store for all of us and are hopeful for a prosperous new year.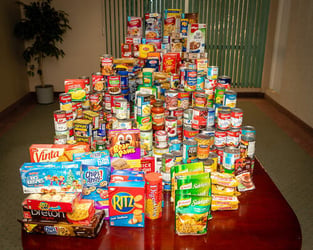 .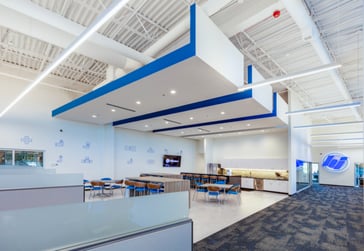 .