As with many other major industries such as automotive and medical equipment, the tier supplier network in aerospace is comprised of those who provide a variety of essential materials and commodities that are used to manufacture a finished product. There are three primary levels of segregation for tier suppliers; Tier 1, Tier 2 and Tier 3. Each of these tiers plays a significant role in the supply chain to aerospace OEMs and the support of U.S. military readiness. First we need to understand who the OEM is.
In aerospace, major OEM (Original Equipment Manufacturer) companies are military/aerospace contractors such as Lockheed Martin, Raytheon, BAE Systems, Northrop Grumman, Boeing, General Dynamics and Airbus. These companies make aircraft, aircraft components, missiles and space vehicles. It's important to note that many aerospace OEMs not only supply aircraft to the military, but also private airline companies, such as American, Delta, Southwest, United and more. Plus many also support private jet companies such as Beechcraft, Cessna, Gulfstream and others.
The manufacturing of an aircraft is an enormous and highly integral task. There are millions of component parts made by different companies, yet they must meet stringent requirements in order to work together. For instance, the Boeing 787 Dreamliner has as many as 45 different large companies that supply the main components for the aircraft. Those components reply on a supply chain for such things as furnishings, finishes, electronics, hardware, switches, and so much more. The total number of Tier 1, 2 and 3 suppliers required to build the 787 is in the thousands.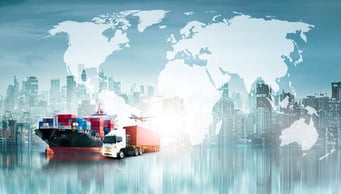 The Tier supply chain is integral to the U.S. aerospace and aviation industry. Those that supply the U.S. military and aerospace markets must be ITAR certified, The International Traffic in Arms Regulations. ITAR is a set of government regulations related to defense exports. The regulations include policies and provisions related to prohibited exports, imports and sales to or from specific countries, and certain exceptions among many others. All manufacturers, exporters and brokers of defense articles related to technical data and defense services, as defined on the United States Munitions List, are required to register in order to participate in the supply chain. In addition, most organizations who provide materials to the aerospace industry supply chain are also required to register to one or more AS standards AS 9100, AS 9110, or AS 9120.
As mentioned, the aerospace Tier supply chain comprises of three levels:
Tier 1: These companies are typically manufacturers of major components or systems who receive parts or subassemblies from the Tier 2 supply chain. The equipment Tier 1 manufactures are final systems that are supplied to the OEM. These companies who directly supply the aerospace sector are the most important and viable in the chain. They manufacture a wide array of critical finished products such as:
Engines, control systems, landing gear, braking systems, flight deck, avionics, aerostructures, electronic warfare systems and interior cabin products.
Tier 1 companies are the drivers of the supply chain and are responsible for ensuring the entire operation is being managed in an effective and efficient manner, following all required government guidelines. They serve as the pull through of the entire supply network.
Tier 2: These are companies who are responsible for the manufacture of parts or subsystem assemblies used by Tier 1 companies. Aerospace Tier 2 plays a highly critical role in support of the industry. These companies are typically much smaller and less technically equipped than Tier 1 companies. However, most are fairly sophisticated in their capabilities and operations. They are responsible for keeping the supply chain moving from Tier 3, through their operations and ultimately to the Tier 1 manufacturers.
Note: OEMs have turned to suppliers for about two-thirds of their sourcing. For instance, aerostructures are typically manufactured by Tier 1 companies. However these OEMs are demanding more integrated suppliers and risk-sharing partners from Tier 2 companies. This is forcing some of the 2nd tier into consolidating to become more closely aligned with 1st tier manufacturers.
Tier 2 companies provide critical components ranging from:
Airfoils and tires, to missile nose cones and airframe structures to transmissions and flight controls.
These suppliers carry a tremendous amount responsibility at the middle of the supply funnel. They are extremely vital for ensuring the rate of flow of materials and production. They are also the companies that are held most accountable to the specifications, standards and compliances of parts and components.
Tier 3: These companies are mostly component manufacturers that ship their products directly to Tier2 companies for the manufacturing of critical parts and subsystems. Tier 3 companies can be big players in the supply chain and may also be providing critical parts that must be AS or ITAR certified. Some examples of products Tier 3 component manufactures supply include:
Hydraulic fittings and hose, instrumentation fittings and tubing, high strength fasteners and pins.
Some Tier 3 can be smaller machine shops that produce thousands of parts which ultimately serve a critical purpose. There are also many 3rd Tier suppliers that produce mission-critical components and software that are more than just nuts and bolts.
All the examples of major assemblies, sub-assemblies and components listed here represent the needle in the enormous haystack of what goes into building aircraft and space vehicles. Shortly after becoming CEO of Ford Motor Co., the former head of Boeing Commercial Airplanes, Alan Mulally, was asked if he was ready for the complexity of the automotive industry. He replied; "An automobile has about 10,000 moving parts, right? An airplane has 2 million, and it has to stay up in the air,"
It is also important to note that there are some changes going on in OEM/supplier relationships that entail more OEM vertical integration and restructured supplier responsibilities, all of which offer new opportunities for nontraditional suppliers.
---
This blog is an excerpt from our whitepaper, Aerospace Industry Supply Chain & the Critical Role of Hydraulics. Click the link below to download your free whitepaper!
Learn more about fittings, get industry insights and read our latest resources in Brennan University. Also, you can read our essential aerospace content here.
Primary Sources Include: