Each year, International Women's Day is celebrated around the world to recognize women's accomplishments and to make a continual push toward gender equality. Part of this day is celebrating women in science and technology fields. Though traditionally the manufacturing industry and the industries we serve were all primarily male dominated, not so long ago, women stepped up and started leaving their own mark. From Amelia Erhart's impact on Aeronautics, to women like Sally Ride and Roberta Bondar opening the door for women in space exploration, women have played a critical role in the growth of these industries.
Here at Brennan we're surrounded by women, both in the office and on the warehouse and manufacturing floors, who have made huge contributions to the company's success. When you have a diverse group of individuals working together, you begin to promote new ways of thinking, unique ideas, and an overall stronger team.
"Being in the Industrial market for over 20 years, I have definitely seen more women in the industry every year and I think its great. I believe each person should be given equal opportunities to help a team grow. We all have our own unique ways of thinking and a diverse team makes a great team." -Rebecca Carter, Supply Chain Specialist (Vancouver, Canada)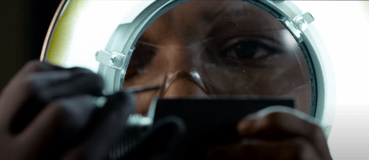 Women make up such a large pool of untapped talent that could be of great value to the manufacturing industry. Though it's easy to believe you may be outnumbered or at at disadvantage in this industry, if you have the skills and the knowledge, it could be an industry full of opportunity. "Being a woman in the industry doesn't feel like a disadvantage. I know that I know just as much as my male colleagues, and when I can walk into a room and show that, I can gain their respect and I can sell my product," Diane Swencki, National Aerospace/Mfg. Product Manager (United Sates). It's important we continue to encourage a stronger female presence in the manufacturing industry. The industries we serve affect nearly every aspect of the world around us, and they play too critical of a role in our world for women to not be part of it.
There are organizations all across the globe that are encouraging and recognizing women in these fields, such as Women in Manufacturing. And if you're interested in beginning or excelling your career in manufacturing, check out brennaninc.com/careers to find your opportunity to be part of the Brennan team.
" I've always believed that women should support and empower other women to reach their highest potential. My co-workers at Brennan are just that. I see and hear about it daily. I consider myself lucky to be in an HR role with an organization that employs and retains such amazing people!" -Angela Sebesy, Director of Human Resources, North America