The size of the global instrumentation valves and fittings market is expected to grow from what was 2.9 billion USD in 2018 to 4.1 billion USD by the end of 2025, at a compound annual growth rate of 5.1%. In addition, the overall process instrumentation and automation market, which includes fittings and valves, is expected to reach 17 billion by 2023.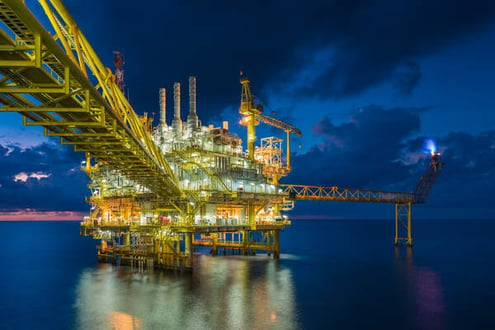 The largest geographic demand will be led by the APAC (Asia-Pacific) market, with North America trailing second. For over a decade APAC has experienced significant economic growth. Organizations in the region will be continuing to make considerable investments in instrumentation valves and fittings which will do the most to drive market growth for the category. It's clear that any instrumentation manufacturer must play a role in the APAC market in order to be globally competitive.
The growth in oil & gas, food & beverage, healthcare, expansion of the electronics & semiconductor industry, the large number of coal-based power projects in the Asian region and the increase in automation in all sectors, are producing a demand for instrumentation valves and fittings as never seen before.
The largest market consumer of instrumentation valves and fittings continues to be oil & gas, particularly in upstream exploration and production. Other primary markets such as pharmaceutical/healthcare, food & beverage and semiconductors require extremely sterile and precise instrumentation components. In each of these cases stainless steel or other exotic alloys are the most prevalent materials due to highly corrosive environments or the need to maintain a sterile environment. In as such, the ultra-clean valve market is expected to experience more significant growth with a much higher CAGR than many other instrumentation products. This is due to higher demand in the pharmaceutical and semiconductor segments for ultra-hygienic applications. Concurrently, by total revenue, oil & gas applications are leading the global market due to increasing market demand for instrumentation valves. In addition, the progressive demand for instrumentation valves and fittings is also driven by the growth of globalized chemical industry. This market utilizes valves and fittings in experimentation, controlling the flow of materials during transportation and storage.
Along with the constantly changing requirements of other major industries, the growing demand for a broader range of more sophisticated instrumentation products is primarily driven by automation in manufacturing and IIoT (industrial internet of things). IIoT includes the evolution of distributed control systems (DCS) that allows for a higher degree of automation to refine and optimize process controls.
Demand for pressure relief valves is experiencing significant growth
A comparative increase in demand over other instrumentation products are pressure relief valves (PRV) which protect pressure sensitive equipment by diverting flow. According to Market Research Future  the global pressure relief valve market (instrumentation and other types*) is expected to reach 5.12 billion by 2025. These critical components relieve excess pressure to upstream sensitive equipment. PRVs, which allow for cracking and resealing pressures, are designed to be leak tight and available with a variety of end connections and seals for specific applications. They are also used to protect pressure vessels from experiencing over-pressure in steam, gas, air and liquid lines.
PRVs can include pipe size 20 inches and above* for water lines that are rated for very low pressure and made of ductile iron, as well as instrumentation applications with smaller fractional ports rated for pressures in the thousands of PSI and made of stainless or carbon steel.
The increasing production and complex requirements in agricultural chemicals, industrial chemicals, fertilizers, oil & gas, pharmaceuticals, textiles and other industries is resulting in the growing demand for more sophisticated pressure relief valves.
As with other instrumentation products, the APAC market will be the prominent region for growth for pressure relief valves, with South Asia (India and countries in the Southeast Asia region) also expected to see considerable demand. Along with other industrial products and equipment the growth in these regions is primarily attributable to an increasing disposable income of the population, developing economies and expanding industrialization.
Our next blog will cover the various industries that are using instrumentation fittings and some common applications. Check back next week to read more about these evolving industries and how they're using instrumentation fittings and valves.
---
This blog is an excerpt from our BluPrint, Evolving Markets for Instrumentation Valves, Fittings & Components. Click here to download your free BluPrint.
Click below to browse our other Instrumentation content.