Lead Sharing: EDI is More than Just Order Fulfillment and Forecasting
Most RFQs, leads and inquiries come in through the manufacturer. From trade show inquiries, to advertising and most importantly direct to a company's website, the flow of leads is the life blood of new business. It's the handoff from manufacturer to distributor that's critical. Companies spend a great deal of money and time to cultivate marketing qualified leads.
Simply emailing the lead to the point person at a distributor lacks accountability and can be as nebulous as the days of mailing "bingo leads" out the field. It can be like a black hole. One study found that 76% of manufacturer principles consider sales leads as the most valuable component to their selling process. That being the case, it's imperative for the principle to have a consistent flow of high quality leads to their distributor partners in a format that ensures immediate follow-up and allows for easy and trackable feedback. This can be achieved via automated systems that share and track leads, as well as capturing feedback from the distributor for reporting and analysis by the manufacturer.
As we've mentioned, leads are generated from many different sources. An inquiry from a simple "contact us" form, or second source digital advertising may only provide very basic information such as name and email address. However a lead generated from InBound digital marketing can be extremely valuable. When funneled and nurtured properly by the manufacturer through the digital marketing process it shows user intent, which typically uncovers what product or application the prospect is likely to be interested in. Below are examples of results from effective digital marketing.
Form Conversions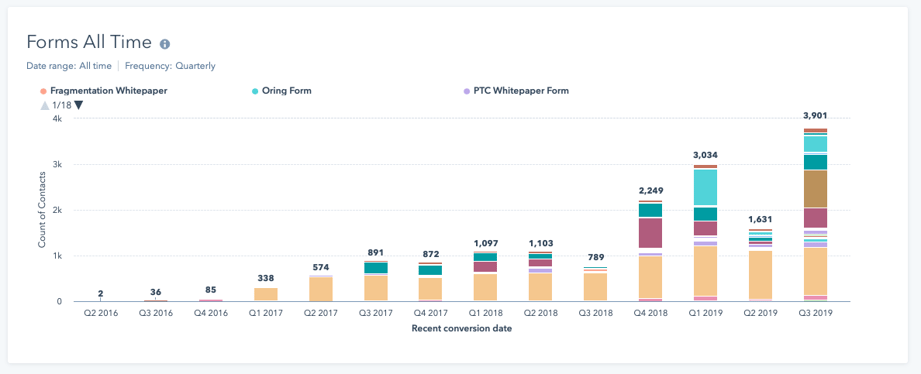 Customer Acquisition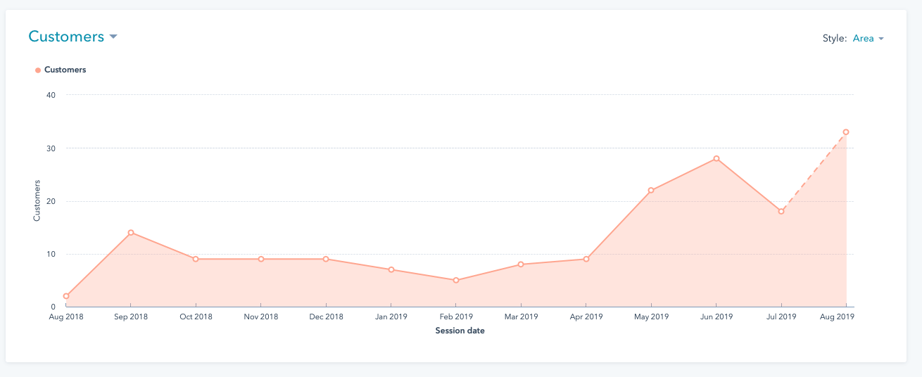 Another highly qualified lead may be via an RFQ form with detailed information or perhaps even a drawing upload or selection from a manufacturer's online CAD file download. These leads will likely provide very specific and valuable intent based data for the distributor sales person. However, due to the disparities between how leads are generated and the data they provide (or lack of data), manufacturers must aggregate and format leads in a uniform manner that will best serve the distributor and enable them to provide detailed feedback and empower them with the best opportunity to close the sale. And since each lead source has the potential of providing different types of data, manufacturers are sometimes generating leads that are not considered "sales-ready". In fact it has been reported that sales reps waste an average of 546 hours per year on leads that have not been accurately appended and formatted.
Often the hand off is much easier to talk about than it to do effectively. It's no secret that effective sales and marketing alignment can be challenging, yet when employing strategic electronic protocols it serves both parties with the most valuable way to continually increase sales. A recent study by Aberdeen Group reported that organizations that focus on the relationship between sales and marketing grow revenue 32 percent faster than those that don't. When sales and marketing work together as a cohesive team marketing ROI, sales productivity and top-line growth have an exponentially positive impact for both the manufacturer and distributor. Yet this cannot be accomplished without sophisticated technological protocols. Though even when leveraging technology, there are still challenges.
This blog is an excerpt from our latest whitepaper, How Industrial Manufacturers Use Technology to Partner with Distributors. Click here or on the link below to download your free whitepaper!
Primary Sources Include: