The two most popular thread styles in the world are British Standard Pipe (BSP) and
National Pipe Taper (NPT). They are the international standard for joining fittings and pipes. However, the difference between these thread styles is something to note.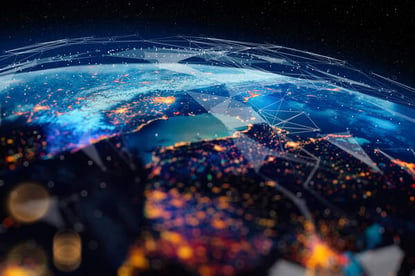 BSP Threads

BSP is based on ISO 228 and Whitworth standard threads. BSP threads are among several technical standards that have been adopted internationally for interconnecting and sealing pipes and fittings. The BSP standard incorporates Whitworth standard threads, which was developed in 1841 as the world's first screw thread standard. Though it is among several technical standards for screw threads, it is extremely popular internationally for joining pipes and fittings.

NPT Threads

NPT's brethren is National Pipe Straight Mechanical (NPSM parallel threads), which are the U.S. standard for joining pipes and fittings. But while they are both standards for pipe threads, they are not interchangeable.
The Differences

BSP and NPT threads have more to do with where than what, which is an important distinction. Where NPT is prevalent in the U.S. and Canada, BSP is the primary standard in the UK, Europe, Asia, Australia, New Zealand, South Africa and many other countries.
NPT and BSP threads are not interchangeable due to the differences in thread forms. NPT threads are pointed in the peaks and valleys, where BSPs are rounded. Most notably, the NPT thread angle is 60 degrees versus the BSP 55-degree angle.
Though it has been tried, problems always arise when trying to thread a NPT male form into a BSPP female form. The dissimilar pitch will allow a misalignment of the threads, which causes leakage of fluid and even catastrophic failure under pressure.
---
This blog is an excerpt from our BluPrint - "When to Use BSP, JIC, Thrust-Wire and Face Seal Connections and Applications." Click here to download your free BluPrint.