Proper assembly of the ORFS fittings is critical in all situations, but often in the field short cuts are taken that can be a detriment to system performance. It is important to take the following steps:
First: Inspect the ORFS fitting for possible contamination or damage that may have occurred in shipping or storage. Confirm the O-ring is properly installed into the groove in the fitting's face.
Second: Using the system's hydraulic fluid or a light lubricant, lubricate the threads and the O-ring.
Third: Have the face seal flange mated against the O-ring and finger tighten the flange nut.
Fourth: Use the properly rated torque value to tighten the flange nut.
The above procedure is known as "wet torqueing", which uses the system's hydraulic fluid to lubricate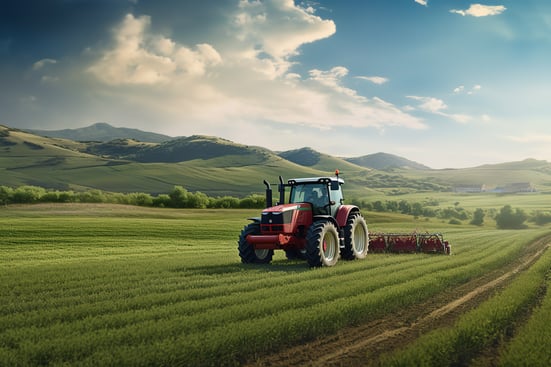 the O-ring and fitting threads before installation. It is important to note that the coefficient of friction can vary significantly between assemblies because of differences in plating, material (stainless steel versus carbon steel) and thickness as well as the thread quality between different components.
There is less torque required on the threads by lubricating prior to installation which produces a more consistent coefficient of friction, ultimately increasing clamping force on the sealing area. Over-tightening the ORFS fitting will make the threads deform and yield which will cause them to lose adequate clamping force or load on the seating area. Severe conditions and over extending operation of the system can cause additional yielding, resulting in unwanted leak points. If the ORFS fitting is not wet torqued it will compromise the efficiency and service life of the system.
---
This blog is an excerpt from our latest whitepaper, 5 Things You Should Know About O-Ring Face Seal Fittings. Click here or the link below to download your free whitepaper!
If you're interested in our line of O-Ring Face Seal Fittings, click here to download our catalog.
You can also view our product collection on our website by clicking here.
Primary Sources Include: