D.O.T. Air Brake Fittings
Another extremely important set of components to an air brake system are the fittings that connect the air lines. These fittings must be Department of Transportation compliant and are referred to as D.O.T. fittings.
D.O.T. fittings are designated and approved by the Department of Transportation for commercial motor vehicles. The D.O.T. approves both push-to-connect and compression fittings. The requirements for D.O.T. air brake fittings follow Title 49 of the Code of Federal Regulations, Section 571.106.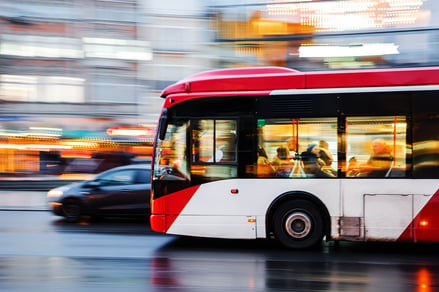 Most sources agree that the benefits of push-to-connect fittings far outweigh those of compression fittings in air brake applications:
Push-to-connect fittings are more compact and installed and disassembled on the hose by hand, which makes it faster and easier in confided areas. Compression fittings however, require tools to install and disassemble.

D.O.T. push-to-connect air brake fittings provide a leak free seal by properly pushing the tube or hose into the fitting. On the other hand, the nut on a compression fitting must be torqued to a specific rating to ensure a proper seal.

It is very uncommon to have to adjust a push-to-connect fitting, however a compression fitting can become loose due to frequent vibration and needs to be retightened to prevent a leak. Doing so can cut into the tube or cause crimping which can increase the opportunity for leaks even more.

The reduction in assembly time of push-to-connect fittings versus compression style can be up to 90%. Putting this into perspective, a mechanic could assemble as many as 900 push-to-connect fittings in one hour versus 90 compression style fittings in the same amount of time.
It is important to note that that though D.O.T push-to-connect fittings are approved for all primary air brake applications, they are not designed for use between the frame and axle or between vehicles in tow.
---
This blog is an excerpt from our whitepaper, D.O.T. Push-to-Connect Fittings: Safety on Our Highways. Click the link below to download your free whitepaper!