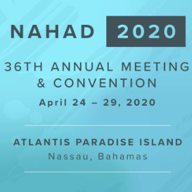 This year, Brennan Industries will be headed to the Bahamas for NAHAD's 36th Annual Meeting and Convention.
NAHAD is a members-only annual conference dedicated to the hose and hose accessory industry. Members gain useful information in tools and resources to give them leverage in the industry.
This year the show will be held April 24-29th in Nassau, Bahamas. Stop by and say hello to our team at Booth 200. See you there!
For more information visit: https://nahad.org/aws/NAHAD/pt/sp/CONVENTION_home-page
---