We are excited to welcome 7 new members to our team here at Brennan! Each of these individuals bring unique experience to our company and are more than qualified for the roles they will be entering.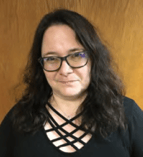 Jenny Frick: Customer Service Representative
Jenny will be joining our customer service team in Seattle, WA. In her new role, she will be interacting with customers to provide information in response to inquiries and qualify/resolve customer concerns. Prior to joining Brennan, Jenny was a CSR at KAM-WAY Transportation. She joins us with over 20 years of experience in the customer service field.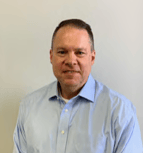 Scott Irwin: General Counsel
Scott will be entering a new role created here at Brennan in Solon, OH. He will report directly to David M. Carr and will oversee the legal aspects of our business. Scott will provide legal advice to management about all relevant issues, and he will safeguard our reputation be ensuring we follow all laws and guidelines. He received his Juris Doctor from The Ohio State University College of Law and graduated Summa Cum Laude. Scott joins us with over 24 years of combined law firm and corporate experience. Most notably, he spent 10 years with Baker Hostetler LLP, an AmLaw 100 law firm founded in 1916.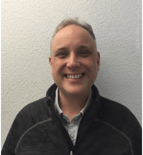 Steve Ogden: Territory Sales Manager, Vancouver
We welcome Steve to our sales team in Vancouver, BC! He will be reporting directly to Mike Fustey and will be responsible for the management of current sales and developing new business for all of British Columbus, excluding the Okanogan Valley to the Alberta border. Steve joins Brennan with over 15 years in the hydraulic hose and fittings industry and earned a Graduate Diploma in Business Administration from the Simon Fraser University Segal Graduate school.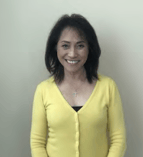 Melissa Algoso: Office Administrator
Melissa will be joining the Administrative Team in Lake Forest, CA reporting to Fred Mercuri. In her role with us, she will manage the front office reception area, as well as provide support to the operational and accounting functions at the distribution center. Melissa has over 20 years of experience in various administrative and management positions.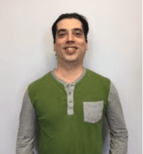 David Derome: Customer Service Representative
We welcome David to our customer service team at our Laval location. In his new role, he will report to Marc Lefebvre and will work with our customers to provide a high level of customer service. He received his college diploma in Business Management and brings 12 years of experience in the hydraulic and industrial industry.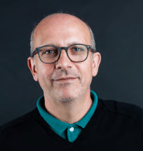 Daniel Gheorghui: Operations Manager- Mfg.
Daniel will be joining the manufacturing operations team in Mississauga. Reporting to Don Martin, Daniel will plan, direct and coordinate the manufacturing operations. he will be responsible for improving performance, productivity and efficiency through the implementation of effective methods and strategies. Daniel has over 25 years of experience in manufacturing and holds a Bachelor of Engineering degree from the University of Toronto.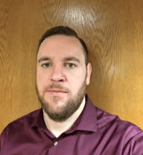 Trae Poole: Regional Sales Manager
We welcome Trae Poole to the sales team in Seattle, WA reporting to Fred Mercuri. In his role with us, he will manage the current sales for the North West Territory and will also work to develop new business in that area. Trae joins Brennan with over 8 years in the distribution industry, with 2 of those spent within our industry.
We look forward to what each of these individuals will bring to Brennan and how they will help us grow!