Large civic parades and their floats have been an important part of America's heritage dating back to the early 1800s. One of the first major parades was on New Year's Day in 1831 in Mobile, Alabama. The first Mardi Gras parade in New Orleans was in 1857 with only two floats, before the first Festival of Roses parade took place in 1890 in Pasadena, California. Today it is more widely known as the Rose Parade, or Tournament of Roses, and was originally instituted to promote Southern California's sunny winter weather.



Innovation began in the early 1900s when Isabella Coleman broke ground for women in engineering after winning second place in the "horse-drawn conveyance" category for her float design in the 1910 Rose Parade. She was the first female to design floats for the Rose Parade, in a career that lasted over fifty years. Today, over 100 years later, many of "Izzy" Colman's innovations are still used in the construction of floats.
Most major floats are designed and constructed by professional builders. According to CBS News it takes about 10 months to build a float for a major parade, at a cost of approximately $780,000 to $2.6 million using a wide variety of materials and construction methods.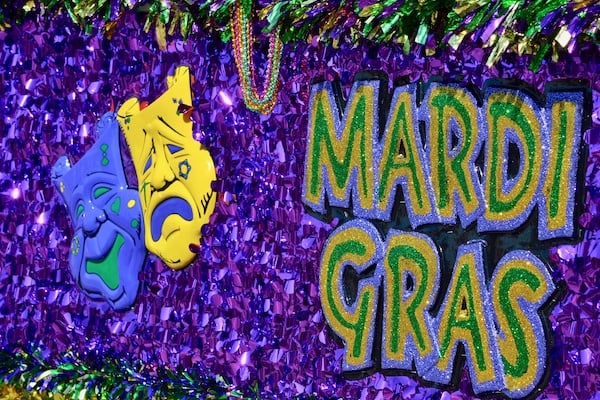 Many floats are pulled by pickup trucks, but major parade floats are typically self-moving and controlled by a driver stationed in a low profile area below the float. They are built on chassis composed of steel plates and tubing, incorporating components which steer and power the float using gas engines with automatic transmissions to ride smoothly. The float's framework is typically made from steel tubing and rods that form the specific shape of the figure. The framework is covered with aluminum mesh wire screen which is sprayed with a colorized polyvinyl plasticized liquid as an outer coating, hardening to provide a durable skin. Some float manufactures use mounds of expanded polystyrene to make the outer shapes and polyurethane for the balloon characters.
Many large floats feature extensive and complex moving parts or animated figures powered by electrical systems and hydraulic pumps that operate hydraulic cylinders and motors. To achieve realistic visual aesthetics, the moving parts must appear realistic and operate smoothly. This is achieved by a complex series of computer-controlled valves and actuators which operate the hydraulic cylinders and motors. A float may have a driver and spotter below, with a few operators controlling the animation effects with computer operated gauges, hydraulics and manual controls. However, many sections of the Mardi Gras and other parade floats are made largely of four-inch-thick Styrofoam sheets.
Because some parades pass through tunnels or under bridges, the large physical size of the float designs can be problematic. These tall floats are designed to hydraulically collapse in a matter of seconds to prevent delaying the parade. Sometimes the weight of certain sections, such as cantilevered portions of an animal neck and head or limb of a figure can be an issue. In these cases, extra strong welds and fasteners are used to provide additional strength and specialized hydraulic systems operate appendages that have moving or articulating parts. Even the weight of floral decorations can significantly increase if it rains.
From the Unusual to the Unwieldy
As with many innovations, institutions of higher education tend to come up with the most revolutionary ideas. A red panda, an otter and a 1,500 pound koala zoom off in makeshift airplanes from a float covered in 12,000 chrysanthemums built by at least 100 students from California State's Cal Poly Pomona campus.
The 2023 Rose Parade will include Claremont McKenna College's 55 foot long float- incorporating a 25-foot-tall replica of Mt. Baldy.
Finally, in 2013 the Mardi Gras parade had a 300-foot-long super float built by the Krewe of Endymion which had to be separated in half to make a turn. According to New Orleans Police, the float was separated and then re-attached so it could continue its path along the narrow streets of the city- though only a minor hiccup as the parade finished ahead of schedule.
Sources Include: