Hybrid construction machinery (HCM) and earth moving equipment technology are essential and effective solutions for the global environmental impact of pollution and impending energy shortages. The primary feature of HCM is the drive system which comprise multiple independent drives that work concurrently.
Conventional construction equipment incorporates an internal combustion engine (ICE), a hydraulic pump, actuators and control valve blocks that drive a hydraulic pump. The ICE supplies power to the actuators from hydraulic control valve blocks. However, these conventional methods are not as efficient as new powertrain configurations, known as hybrids. Hybrids have been developed by combining two or more distinct power sources, typically hybrid engine powertrains and hybrid fuel cells.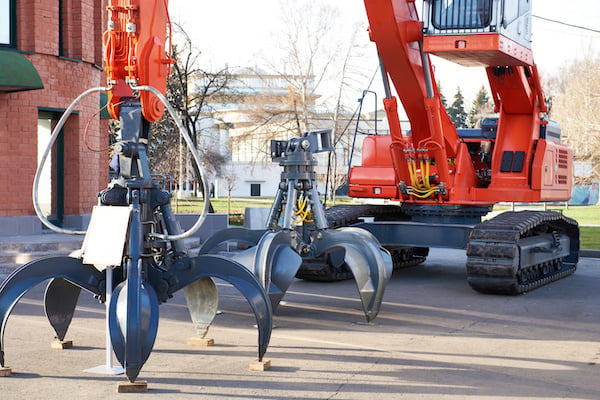 Hybrid engines
Engine hybrid construction machinery (EHCM) combines traditional ICE and auxiliary power, performing as energy storage devices (ESD). The primary source of the machine's power comes from the ICE, while the energy storage devices provide power required for:
Start-Up
Boom-Up
Load Lift-Up
Acceleration
In addition, the storage devices save the energy generated from:
Lowering the boom
Dropping the load
Engine deceleration
Ultimately, the total energy produced by the ICE uses a generator to transform into electric energy, powering electric motors (EMs) that drive the hydraulic pumps. This powertrain configuration proved successful in a Kobelco hybrid excavator and the Hitachi ZW220HYB-5B hybrid wheel loader. In both applications, the ICE provides power to the generator to create the electric energy supplying the traction motors. This powertrain configuration reduces gas emissions and fuel consumption, helping to decrease the initial investment for development of the powertrain while leveraging fuel cost savings and improving efficiency with the system's hybrid configuration.
Hybrid fuel cells
Though hybrid engine construction machinery is widely utilized, their fuel source is still fossil fuels that generate carbon dioxide emissions and contribute to air pollution. However, next generation fuel cell energy sources have been incorporated in a wide variety of construction machinery that use a proton exchange membrane fuel cell (PEMFC).
Hybrid-drive fuel-efficient excavators
Hybrid-drive excavator arms are gaining prominence with their energy recovery, enhanced efficiency, and fuel savings. With natural resources depleting and energy prices skyrocketing, the business of construction is becoming more expensive. Scientists at Karlsruhe Institute of Technology (KIT) in Germany conducted extensive research of a hybrid drive to provide more efficient operation of a hydraulic excavator. They identified a potential cost savings of approximately ten percent and subsequently determined that utilizing a specialized software for controlling different drives may promote increased system efficiency.
Hybrid construction machines provide significant advantages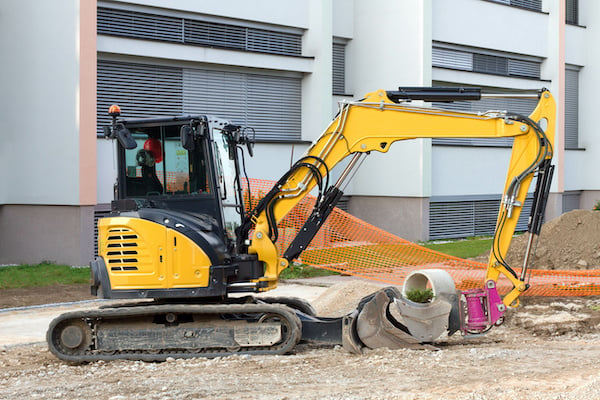 A decade ago, construction equipment manufacturers were being pushed to meet exhaust emission standards to preserve air quality. Over time, the focus has shifted to combatting climate change. Today we might think those terms are not mutually exclusive, yet ten years ago much of the industrial world maintained that view.

The innovations we have today are a result of regulatory demands that began over a decade ago. For instance, hybrid diesel/electric engines have shown significant progress in reducing fuel consumption and CO2 emissions.

In earthmoving equipment, a diesel-electric hybrid is a vehicle with an economized internal combustion engine. where The generator and batteries are powered by the flywheel, delivering electrical power to the hydraulics, wheels and tracks. This type of hybrid technology can power a 3,000-pound Toyota Prius and a 740,000-pound Caterpillar mining truck.

However, we can't throw the baby out with the bathwater. Advantages of diesel-electric hybrid solutions include lower energy consumption and lessens the opportunity for hydraulics to leak into the environment. However, the overall cost of equipment is still considerably higher than hydraulically operated equipment, due to the higher cost of battery power and electric components. Plus, electrical systems are not as rugged as hydraulic systems, which can pose problems in the field. But newer advancements are getting us there.

Hybrid construction equipment operates at a highly efficient range of torque and speed, which can even assist in gathering fuller loads in excavators. With the electrification of subsystems, hybrid equipment can be customized so hydraulic systems are not reliant on engine speed, reducing engine load and improving overall performance.
New Hybrid Construction Equipment
CONEXPO 2023 will feature exciting new developments in hybrid, electric and hydraulic equipment.

Komatsu will showcase its new PC210E, a 20-metric-ton/44,000-pound electric hydraulic excavator. The machine is practical for a multitude of environments without creating undo noise or expelling Co2 emissions due its power plant of lithium-ion battery technology.

John Deere will exhibit E-Power machines utilizing Kreisel Electric battery solutions. These E-Drive hybrid machines use an engine as its primary power source and incorporate an electrified drivetrain. The E-Drive machines have powertrain components with a longer lifecycle, reduced fuel consumption and greater pushing power than traditional models.

Volvo CE will feature its expanded electric lineup, including the 23-ton EC230 Electric mid-size excavator and their DD25 Electric asphalt compactor.

SANY Heavy Industry will present its small (yet powerful) SW956E electric loader. Supercharged from a permanent high-power magnet synchronous motor, the unit is able to deliver an instantaneous torque of 2400Nm. Its 282kWh battery provides eight hours of power after only a one-hour charge.

Most major equipment OEMs are pushing the envelope to create state-of-the-art hybrid construction equipment to reduce the industry's carbon footprint and fuel consumption, while reducing construction costs.
Sources Include: