Advantages of Distributed Manufacturing
Historically manufacturers own and operate a dedicated factory and develop or leverage existing supply chains to meet the needs of their customers. Consider a manufacturer located in Cincinnati, Ohio. They are in an ideal location for logistical distribution throughout the Midwestern and perhaps Southern United States. They have dozens of their own dedicated distributors and operate through other independent distributors. Traditionally this model has helped them to be a strong player in a large geographic footprint, yet they find it difficult to be competitive in the Northeast or Western U.S., and prohibited from being competitive internationally.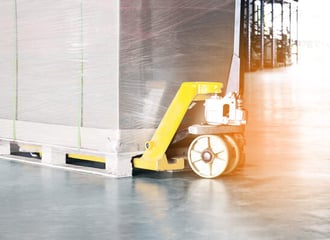 Then consider companies who have found opportunities to be competitive in a global market at local levels. To be effective, these companies leverage Distributed Manufacturing; a practice where a number of sister, partner or subsidiary factories serve their geographic distribution channels to create a highly agile supply chain. Advancements in information technology and interconnected ERP between locations allow these companies to operate as a cohesive unit, while being in tune with the needs of their regional markets.
This practice of distributed manufacturing in the industrial sector is becoming prevalent with innovative producers of everything from automotive components, appliances, hydraulic fittings, medical equipment and even nuts & bolts. Today many industrial companies are connected to the end user with multiple manufacturing locations and localized distribution channels, resulting in a united network that provides extremely high efficiencies at all levels of the organization.
Distributed manufacturing, sometimes called distributed production, cloud based producing or localized manufacturing, is a form of decentralized manufacturing practiced by companies using a network of geographically dispersed facilities that are coordinated using information technology. It is
the manufacturing landscape of conversion from closed ended and restrictive to transparent and agile. It permits companies to access their supply chain locally with more flexibility, higher quality, faster service and lower costs.
Instead of relying on just a single headquarter location or third party overseas manufacturer; organizations that have evolved their business to a distributed manufacturing model are able to be more nimble in how they operate.
---
This blog is an excerpt from our whitepaper, Hydraulic Safety Begins With the Design. Click the link below to download your free whitepaper!