As with other fitting types, BSP fittings have such a broad range of applications and are made from a wide variety of materials. In addition to steel, stainless steel, other alloys and brass, BSP thread-style fittings fulfill applications where the materials are cast iron, bronze or plastics, such as PTFE, PVC and nylon.
Thrust-Wire Fittings

Thrust wires are small, rigid wires inserted into holes in a nut or fitting, providing increased durability of the connection. Thrust-wire fittings are either BSP (8,000 PSI proof pressure) or JIC (6,000 PSI proof pressure) and are specifically used in high-pressure, high-vibration applications. These special fittings are some of the most robust and reliable on the market.

Though they are not as popular as many other fitting configurations due to additional installation steps, they are still very applicable where there is high vibration. They are manufactured from high-grade carbon or stainless steel, depending on the pressure and fluid or gas medium. They are made with localized induction hardening for increased strength on surfaces that can experience high torque-stresses. This allows thrust-wire fittings to resist higher tightening torques and internal wear.

Regardless of their ability to withstand higher pressures, the thrust wires can be ejected from the assembly, potentially causing catastrophic failure. To safeguard the assembly, after the thrust wire is inserted, the hole should be deformed to keep the wire from slipping out under vibration.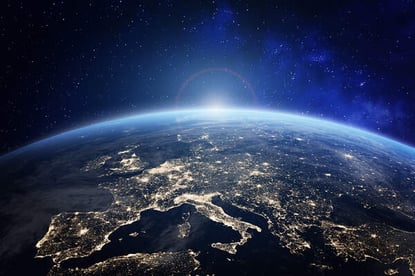 Thrust-wire fittings are commonly found in construction, agricultural, oil and gas and mining equipment due to repeated vibration. They can also be highly effective in industrial equipment or any application where there is frequent actuation of the hose assembly, particularly under higher pressures.

Banjo Fittings

Banjo fittings are primarily used in low-pressure pneumatic applications. They consist of a hollow bolt and spherical union for fluid transfer. Their name comes from the shape of the fitting, which has a large circular section that is connected to a thinner pipe — somewhat like the shape of a banjo. Banjo fittings are typically made of carbon steel; yet, depending on the application, they may be made of other materials.

Unlike standard pipe fittings, banjo fittings do not have to be rotated relative to the host fitting. This reduces the potential of damaging the hose by twisting when turning the fitting into place, and it allows the direction of the pipe exit to be adjusted relative to the fitting, where the threads can then be tightened independently.

Common applications for banjo fittings include:
• Brake caliper connectors
• Carburetor connectors
• Hydraulic clutch systems
• Hydraulic power systems
• Power steering fluid connections
• Turbo charger oil feeds
• Variable valve timing systems

More recently, they are found in fuel dosing for Selective Catalytic Reduction (SCR) systems. SCR is an advanced active emissions control technology that injects a liquid-reductant agent into the exhaust stream of a diesel engine through a special catalyst. SCR technology is capable of achieving nitrogen oxide reductions by up to 90 percent.

AN Fittings

Army Navy (AN) is an Air Force-Navy aeronautical design standard for use in U.S. military aviation applications. AN fittings meet strict performance standards employed by the aerospace industry. Over time, AN fittings became popular with most U.S. military Original Equipment Manufacturers (OEMs) and contractors. They soon became popular in civilian applications, but they were often mistaken for the Society of Automotive Engineers (SAE) 37-degree fitting. By the mid-1900s, many sizes of 37-degree flare fittings became widely used in traditional industrial markets and was often confused with the AN standard, which created significant misconception in the market.

JIC Fittings

In an effort to elevate the confusion with the strict standards of AN fittings and to standardize across general manufacturing industries, the Joint Industrial Council (JIC) established specification standards for fittings. The most common being the JIC 37-degree fitting. This JIC specification has a marginally lower class of thread quality than military thread standards (i.e., AN fittings), yet is significantly less expensive and ideal for general applications. Subsequently, SAE adopted the JIC standard, as well. Today, JIC fittings are defined by the SAE J514 and MIL-DTL-18866 standards and are commonly fabricated from bar stock, forged carbon steel, forged stainless steel, forged brass, machined brass, Monel and nickel-copper alloys. These fittings are found in high-pressure applications of up to 5,000 PSI in smaller bore diameters.

The majority of those involved in hydraulic applications agree that JIC (or SAE) 37-degree fittings are generally interchangeable with AN fittings. However, it is important to keep in mind that JIC fittings are not acceptable for military aviation or aerospace. JIC (or SAE) 37-degree fittings and adapters are intended for industrial, construction and agricultural equipment, as well as other heavy machinery material handling applications.
Hydraulic tube fittings made to J514/MIL-DTL-18866 include 37-degree flare seating face seal and 24-degree flareless type fittings. This is where the O-ring face seal (ORFS) fittings conform to SAE J1453 and ISO 8434-3. These specifications cover adapter unions, plugs and pipe fittings. J514 fittings and adapters are frequently made of steel for applications ranging from 1,500 to 6,000 PSI. These leak-resistant, full-flow connection fittings are used in a variety of hydraulic system applications, such as fuel delivery and fluid power applications.
ORFS Fittings

ORFS fittings are a highly popular and reliable choice in hydraulic and tube connections. An ORFS connection provides a seal that is extremely reliable due to its elastomeric O-ring seal. It is one of the best choices for a leak-free seal.

Designed to eliminate leaks in high-pressure hydraulic systems, ORFS fittings incorporate an O-ring at the face of the fitting, hence the name. Made to SAE J1453 standard, ORFS connections typically use Buna-N or Viton, 90 Durometer O-rings that seat into a grove in the face of the fitting. ORFS fittings provide a leak-proof, drop-in replacement for SAE 37-degree flared tube fitting, eliminating hydraulic leaks when used properly. When the connection is tightened, the O-ring compresses against a flat face sleeve, which has been brazed onto the end of a tube. This makes a metal-to-metal seal with a leak barrier provided by the O-ring. The flat face sleeve design also eliminates twisting of the tube and provides support during assembly.

ORFS fittings eliminate leaks in hydraulic systems at operating pressures as high as 6,000 PSI. They are designed specifically for applications where elastomeric seals are acceptable to overcome leakage and variations in assembly procedures. The fittings are easily connected to a range of tubing grades by silver brazing. In addition, ORFS fittings can be readily disassembled and reassembled in the field to facilitate replacement of the O-ring or an entire assembly.

SAE J1453 ORFS fittings are a common choice in hydraulic lines for off-road heavy equipment and many other applications where there is a significant occurrence of vibration and frequent actuation of components. In these applications, it is important to reduce or eliminate the number of potential leak points. The SAE J1453 specification for ORFS fittings covers dimensions, threads, the fitting body and O-ring materials. It also covers performance requirements for use in hydraulic applications, as well as the interface of the O-ring face and nut portion of hose stem assemblies.

Many applications that use ORFS fittings versus metal-seal fittings allow manufacturers to extend warranty periods in equipment because of the reduction of possible leak points.
---
This blog is an excerpt from our BluPrint - "When to Use BSP, JIC, Thrust-Wire and Face Seal Connections and Applications." Click here to download your free BluPrint.