Brennan Industries is excited to announce that our CEO, David M. Carr, has been selected as a 2022 Smart 50 Award honoree!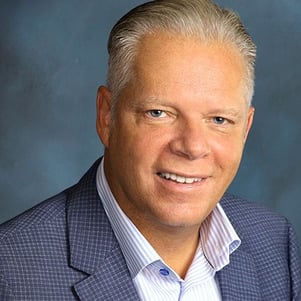 The Smart Business Magazine Smart 50 Awards, presented by Corporate College of Cuyahoga Community College, recognize the top executives of the 50 smartest companies in the Northeast Ohio region for their ability to effectively build and lead successful organizations.

In 2023, Brennan Industries will celebrate 70 years as a family business. President/CEO David M. Carr is the 3rd generation of leadership and uses his 35+ year knowledge in the industry to come up with new and innovative ideas to support our staff and customers, while maintaining the foundation that the organization was built on.

Impact:

New Building Construction & Expansion
In 2022, we remodeled over 4,200 square feet of existing office space at our distribution center in Solon, Ohio. The expanded office space was modernized, to provide efficient lighting, HVAC and restroom facilities, as well as a new roofing system, expanded parking and new associate workspaces.

Giving Back
Each year, as part of Community Connects program, we select a different organization to support each quarter. We committed to hosting a walk to support the American Cancer Society in Spring 2022. We raised money through fundraising, selling tickets for raffle baskets and company matching. We were able to raise nearly $7,000 that went to support cancer research locally in Cleveland.

Additionally, David was a co-chair for the American Cancer Society golf outing at Canterbury. He worked diligently to fundraise and get donors to sponsor holes or donate money directly to the cause.

In the final quarter of 2022, we will focus on our employees who are veterans and support the organizations that are important to them. We also are committed to a Toys for Tots donation drive, which is something we sponsor every year.

Use of Technology as a Business Tool
The COVID-19 pandemic forced us to look at how we were currently doing business and what we needed to do to adjust to continue operations. Our first mission was to figure out how to continue to serve the customer with a high level of quality and service in mind. We asked our sales managers, who traditionally traveled 80% of the time, to start working from home full-time for their health and safety. We started utilizing Microsoft Teams both internally and externally to host meetings and we all became well versed in all 365 products.

We also created our BI-Verify system which allows an order puller to place a box of parts on a scale and it will give the exact count of product in the box, based on the weight and product number. This has helped move our error rate down to almost 0, making the process more efficient than ever.

Differentiation from the Competition
Traceability is our largest differentiation from our customers. All BI products are able to be traced back to where it was manufactured and when.
All Smart 50 winners will be honored at a special celebration on November 9th at the Union Club in downtown Cleveland. Three organizations will receive specialty awards for their achievements in three category areas – innovation, impact and sustainability.
Learn more about the Smart 50 Awards at https://sbnonline.com/smart50/