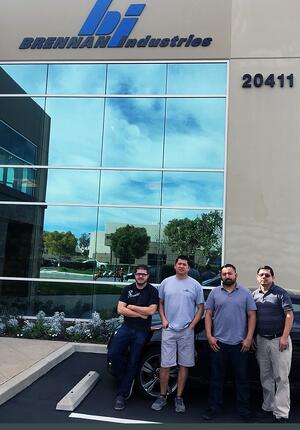 Brennan employees in Lake Forest, California have been doing their part to conserve energy on their daily commute to work.
Four warehouse employees carpool to and from work every day, which means that each member only has to drive to work 12 ½ weeks per year versus 50 weeks per year.
At $50 per week, the annual commute cost is just $500, which is a savings of $1,500 per person and $6,000 savings collectively.
This system makes it tough to be late, and they also save up to 20 minutes by driving in the carpool lane.
As a group, they end up saving the environment 1,500 gallons of gas per year, not to mention three less cars on the road giving off emissions!