It is with heavy hearts that we announce the passing of David D. Carr, CEO of Brennan Industries Inc.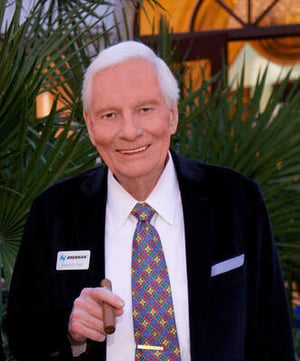 Mr. Carr had been with Brennan industries almost since its beginning. Starting in 1959 as the second employee, he worked for the company for the past 60 years. He took over leadership of the company in 1973 as President, later transitioning to the role of CEO in 2008. In his later years, even though company leadership had been taken up by his son David M. Carr, Mr. Carr remained active in the business maintaining a presence in the office daily. Under his leadership Brennan established its current corporate headquarters, opened branches across the US, and developed its first machining capabilities, among many other milestones.
"Mr. Carr was a true gentleman." said Brad Rico, Executive VP. "Besides having fantastic business sense he really cared about his employees and customers, and made everyone feel welcome. That caring attitude has become part of the heart of this business."
David M. Carr said, "My dad was instrumental in making this business what it is today, and also in making me the man I am today. I owe so much to him. He will be terribly missed. To honor him, we will move forward in his memory, expand on the foundation he built, and strive to be a company that stands for the highest quality and extraordinary service."
An active and involved member of the community, Mr. Carr was an avid supporter of University Hospitals, Cuyahoga Community College, Gilmour Academy, Our Lady of the Wayside, Providence House, United Way of Greater Cleveland, and other community organizations.
Services will be held at the Our Lady Chapel of Gilmour Academy at 10:00 am on Tuesday, August 6th. Should friends desire, the family suggests sending memorial contributions to University Hospitals or Gilmour Academy.