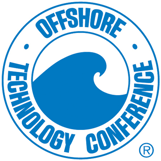 May 4-7th, Brennan will be in Houston, Texas exhibiting at the annual Offshore Technology Conference at booth 7211.
The Offshore Technology Conference (OTC) brings in industry professionals from over 100 countries to see new leading-edge technology for offshore drilling, exploration, production, and environmental protection. It attracts engineers, technicians, executives, operators, scientists, and managers from all around the globe.
This conference consists of 2,200 exhibiting companies representing 40+ countries, and over 59,000 attendees representing 100+ countries, making OTC a great opportunity to network with experts in the oil and gas industry. Along with speaking one-on-one with exhibitors, there are also over 350 technical presentations that share best practices, technical innovations, and emerging trends.
To learn more about OTC, visit their website: http://2020.otcnet.org/about
See you there!