Russia's invasion of Ukraine has added an extra layer of uncertainty to supply chains and markets around the world. Specifically, the conflict has greatly impacted the nickel industry.


Nearly three-fourths of the nickel market is driven by stainless steel. Stainless steels containing nickel are resistant to corrosion and easy to form and weld. Because these alloys can withstand very low and high-temperature applications, they are used in a variety of industries from oil and gas, aerospace, plumbing and more.

Russia produces about 10% of the world's nickel. While Indonesia mines the most nickel globally, Russia produces the most Class 1, or high-purity nickel, with nearly 20% of the world's production.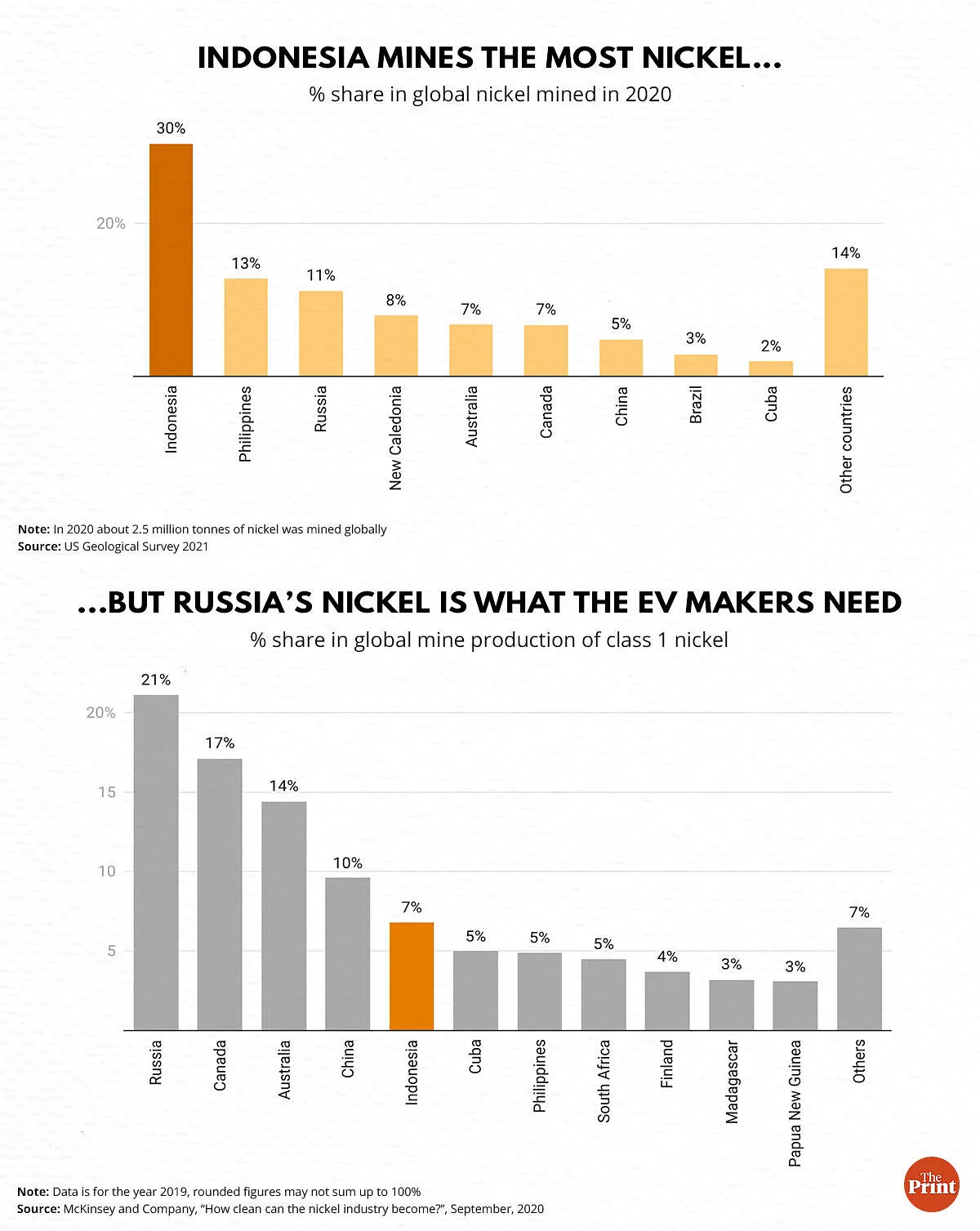 Last year, China began a collaboration with Indonesia to implement a new process, called High Pressure Acid Leach, to refine available resources into Class 1 nickel.

The increasing uncertainty of the mineral supply chain came to a head on March 8th, when the London Metal Exchange shut down the market for a week as futures shot up to over $100,000.

On March 31st, President Joe Biden authorized the use of the Defense Production Act to support the production and processing of minerals, including nickel. This gives the Pentagon the ability to finance activities such as determining if mines have additional minerals accessible, like a copper mine that could also produce nickel. However, the order does not explicitly fund more extraction of minerals and the U.S. Department of Interior just canceled two leases for a proposed Minnesota copper-nickel mine in January. The region contains 95% of known nickel resources in the United States.

Although nickel prices are hovering around $33,000 per ton so far in April, this is still roughly $10,000 higher than the February cost. The United States also imports nickel from Canada, with 43% of nickel imports coming from our northern neighbor from 2017 to 2020.

There is no immediate solution, but in the meantime, manufacturers utilizing valuable metals such as nickel should evaluate their suppliers and strategies for the months to come.


All alloy steels are made from carbon steel and other alloying materials, including
aluminum, chromium, copper, manganese, nickel, silicon or titanium. These metals are
combined with carbon steel to create specific properties that allow for
increased hardness, strength and/or corrosion resistance.
Sources Include:
•

E&E News - Politico
•

Engineering News-Record
•

MarketsInsider
•

Marketplace.org
•

McKinsey & Company
•

Minnesota StarTribune
•

Nickel Institute
•

Statista
•

ThePrint
•

U.S. Geological Survey
•

White House