The environment can greatly impact the hydraulics industry due to temperature changes. This effect on the industry is not one to overlook, as it can cause system failure and much more.
The effects on outdoor machinery
A significant issue is how temperature can affect outdoor machinery. While engineers were prepared for one range of temperature in the past, the rise in global temperatures has changed that range enough to cause concern about possible equipment complications.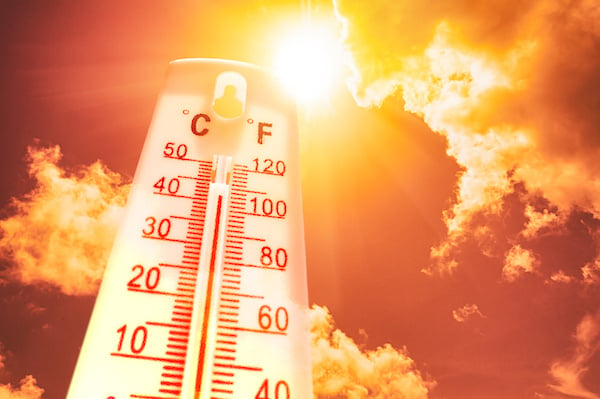 Larger extremes in temperature are affecting the design, operation and service of hydraulic equipment. Outdoor equipment, from construction to agriculture to oil and gas, have to operate at much higher maximum ambient temperatures or much lower cold-start temperatures than before. This means more hydraulic equipment is operating in temperature extremes, causing problems with equipment reliability.
Due to varying temperatures, equipment maintenance is just one factor of concern. Changing temperatures have an even more significant impact on oil viscosity. Higher than average oil viscosity may lead to cavitation, while lower oil viscosity does not seal sufficiently, which can lead to leakage and wear of parts. An unplanned change in viscosity in either direction can lead to costly damage to equipment and downtime.
A possible solution
One way to combat changing temperatures is to select additives such as rust and oxidation inhibitors, viscosity index improvers and anti-wear agents. You should also equip your operations with modern, well-prepared machines and machinery products designed for changing weather conditions. For instance, Brennan's components are designed to meet specific application needs, depending on the environment where the machinery is located. The changing climate can affect both operations on an oil rig in the North Sea and a construction site in Saudi Arabia. As an example, switching component materials such as O-rings or valve packing should be considered in both locations due to changing environmental conditions.
Bio-based fluids
Another way to improve machine life and environmental safety is to use bio-based fluids. The market for these fluids is expected to increase due to their benefits. Bio-based fluids are less reliant on imports and serve to decrease ground and water pollution.
Petroleum, mineral and synthetic based oils tend to perform better than bio-based lubricants. Though they do provide good viscosity, lubricity and flash point characteristics, there are still some disadvantages. For example, bio-based lubricants have viscosity limitations and typically under perform in cold temperatures. However, since up to 50 percent of lubricants end up in the environment, there is a definite need for bio-degradable fluids in environmentally sensitive locations. As technology in bio-based lubricants improves, we should be moving away from petroleum-based fluids.
The hydraulics industry is only going to grow
The first half of the year has been one of growth for the hydraulics industry, which is expected to continue throughout the remaining months. Most industry-related fields have grown this year, from machines to material handling. Despite expecting short-lived setbacks, forecasters remain hopeful for the next several years regarding hydraulics. Therefore, it is essential to be up to date with the laws and practices, understanding how to thrive despite changes in temperature.
Learn why "Your Connection is Only as Good as Its O-ring" by downloading our white paper.
Sources: