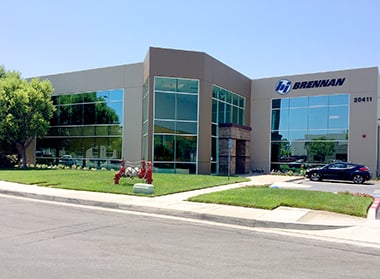 Our leadership team at Brennan continues to grow as we welcome two new employees to our distribution center in Lake Forest, California.
Fred Mercuri joins Brennan as the vice president of sales for the western region. Fred was previously employed with Amphenol-Nelson Dunn for over 35 years. In his most recent role as sales manager, he was responsible for southern California and Houston markets. Fred also managed the top OEM accounts for electrical cable and connector products. At Brennan, he will oversee sales for the west coast and manage operations for the Lake Forest distribution center.
Mitch Tanamachi was hired as operations manager at the Lake Forest facility. Prior to this, Mitch was a sales engineer for Amphenol Industrial Products where he was responsible for improving customer relations and expanding the company's presence globally. During his 12 years at Amphenol, Mitch also held the title of operations manager where he developed operational habits to increase productivity. In his role at Brennan, Mitch will be responsible for managing the day to day operations and growth of the warehouse.
We're excited to have Fred & Mitch on our team!