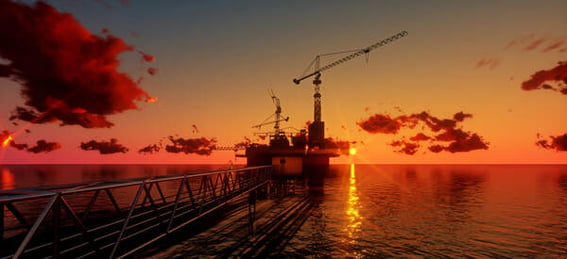 Each type of hydraulic hose fitting connects to a tube, hose or a port. A port connection is part of a component, such as a manifold or pump. All types of hydraulic hose fittings are made to industrial standards, the most common of which are:
DIN: Deutsches Institut für Normung which is the German institute for Standardization
ISO: International Organization for Standardization
JIC: Joint Industry Council
MIL-STD: Military; Department Of Defense Standard Practice
SAE: Society of Automotive Engineers
Some of the most widely used fitting styles include:
SAE J514/J1453 37° Flare & 24° Flareless (bite type) Fittings
Hydraulic tube fittings made to J514/MIL-DTL-18866 includes 37° flare seating face seal and 24° flareless type fittings. O-ring face seal (ORFS) fittings conform to SAE J1453 and ISO 8434-3. These specifications also cover adapter unions, plugs, pipe fittings and adapter unions. J514 fittings and adapters are frequently made of steel for applications ranging from 1,500 to 6,000 PSI. These leak-proof, full flow connection fittings are used in a wide variety of hydraulic system applications, such as fuel delivery and fluid power applications in industrial, construction, agricultural and testing equipment. SAE J514 fittings are also found in high pressure (up to 10,000 PSI) applications when constructed from stainless steel or other exotic alloys. Applications can include
37° Flare Fittings: This is the most popular flare fitting and available in the widest range of configurations, sizes and materials. To accommodate the fitting, the end of the mating tube is flared at a 37° angle and seats between the fitting nose and sleeve by properly torquing the mating nut. The tube typically has thin to medium wall thickness. The tube entry has a preset nut and sleeve behind a mating flare which seats onto the fitting, then properly torqued to make the seal.
37° flare fittings are used in a wide range of applications of various temperatures and media. They are often used in applications requiring 3,000 PSI or less. Yet depending on material, size and configuration (i.e. straight vs. tee or elbow, etc.) they can be very suitable in working pressures up to 7,000 PSI.
Flared fittings provide significant design and performance characteristics as compared to pipe fittings and can be used with thin to medium wall tubing. In most hydraulic design applications, pipe fittings have long been replaced with flared fittings, particularly in military and aerospace equipment. In low to medium pressure applications, the most common connection type is a flared fitting. Single flare SAE 37° is the standard in most hydraulic systems. Be sure SAE standards for the maximum tube wall thickness are followed before flaring the tube to match the fitting connection.
AN (Army-Navy) Flared Fittings: As with all flared fittings, the tubing is flared in preparation to installation to secure the seal. The flared tube fitting connection is made with a sleeve and a nut. With the nut fitted and tightened over the sleeve, it draws the sleeve and flared tubing securely to a cone shaped male fitting to create the seal. The cone on the male fitting is of the same angle as the inside of the flare. The sleeve will serve as a support to alleviate vibration at the flare, distributing the energy over a wider area. Male and female AN 37° flared fittings meet Class 3A/3B UNJ/UNJF allowing for tighter tolerances, enhanced exposure to fatigue and longer service life for aerospace and military applications. The tighter specifications of AN fittings also make them ideal for commercial and industrial applications where higher performance is desired.
SAE J514 24° Flareless Compression Fittings (bite type)
24° bite type flareless compression fittings are second only to the 37° flare in popularity in the U.S., yet they are the most widely used fitting in Europe where they are often referred to as EO fittings. They are available in inch (SAE J514) and metric (DIN 3852) sizes. Like flare fittings this flareless style of fitting has a metal-to-metal seal. The fitting is made up of the body, nut and ferrule. This design incorporates a 24° tapered throat in the fitting body, and a nut that drives a ferrule into the tube as it is tightened. As the nut is tightened with the proper torque, the nut compresses the ferrule to the tube, thus providing a tight and leak-free seal. The higher the system pressure the greater the required wall thickness of the tube and therefore more applicable for flareless fittings, where thicker walled tubing is not practical or even possible to flare.
Bite type compression fittings are ideal for being leak-free under severe conditions including high-pressure hydraulic fluids, high-vacuum conditions to small-molecule gases. In addition, because of the sealing technique of bite type fittings versus that of 37° flare fittings they are able to withstand a much wider range of working pressure.
And though it is not as popular for hose end connections, 24° bite type flareless fittings are used in select applications.
MS Flareless Fittings: MS (Military Standard) flareless fittings are used predominantly for higher pressure (≥ 3,000 PSI) hydraulic systems in areas that could experience rigorous vibration or inconsistent pressure. A MS type fitting replaces the need for flaring the tube and still provides a safe and dependable connection. Similar to standard compression fittings, MS fittings are made up of a body, a sleeve and a nut. The internal design of the body causes the sleeve to crimp into the OD of the tube as the body and nut are joined. There is a counter bore shoulder in the body of the fitting with a reverse angle of 15° designed to prevent the tubing from an inward collapse when tightening and serves as a sealing force against the body of the counter bore.
---
This blog is an excerpt from our latest whitepaper, The What, Where & Why of Tube Fittings & Adapters. Click here or below to get your copy!
SOURCES:
• Brennan Industries
• Hydraulics & Pneumatics
• IEEE GlobalSpec
• Machine Design 1
• Machine Design 2
• SAE International 1
• SAE International 2