A Distributed Manufacturing Model: Flexibility, Higher Quality & More Cost Effective
Implementing distributed manufacturing allows a company to take advantage of local resources and become leaner and more adept in product development for the particular region's needs and get product to market much faster.
Being interconnected with local material and engineering resources, plus logistics and communications channels is integral to distributed manufacturing. Having close relationships with a local supply chain for everything from prototyping to component production gives an organization the ability to bring their products to market quickly and cost-effectively, which provides tremendous leverage over the competition.
In the current era of lean hardware development, local manufacturers are integral to the success of distributed manufacturing.
Take the example of a high-volume manufacturer of fasteners to large OEMs. They can easily lose quality and have a high percentage of scrap simply due to the significant demands put on them and volume of product they are required to produce. They try to absorb these variables into their price, but when supplying such large industries these OEMs hold the buying power and set the price for the fastener manufacturer, leaving them with dangerously slim margins.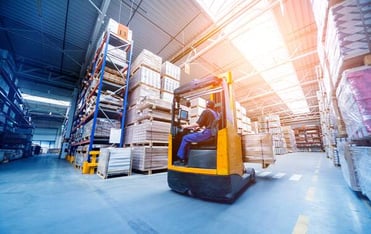 In the case of a smaller shop producing fasteners for machine builders, the MRO market or bridge building, volumes are lower and quality per part is more controllable. They have less scrap and can demand a higher comparative price. They may have far less revenue, but their profit margins can be significantly higher.
If we look to this second example as a model for distributed manufacturing consider how the leaner flexibility can be leveraged to produce higher quality parts faster and more efficiently and gain larger profits.
With less expenditure in capital equipment distributed manufacturing allows for less overhead and more controllable maintenance in operating fewer machines. When employing the expertise of smaller local suppliers a company can gain the efficiencies of those suppliers to produce components for the finished product.
---
This blog is an excerpt from our whitepaper, Hydraulic Safety Begins With the Design. Click the link below to download your free whitepaper!