It has been three years since the outbreak of the pandemic, which changed our lives. Despite more advanced economies being on the path to recovery, global supply chain disruptions are still a major problem due to trade stress.


Recent research revealed that 84% of CFOs at organizations with annual revenues between $100 million and $3 billion consider supply chain disruptions to be either a moderate or severe risk. They also rate supply chain issues higher than other threats.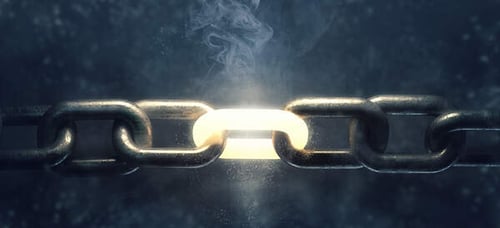 Companies have struggled to keep up with customer demands due to rising material and transport costs. Supply chains will face continued disruptions, as tariffs and other issues in imports and exports continue to hinder economic growth.

Brennan Industries has been a leader in leveraging business strategies to combat the supply chain, tariff and price issues that affect everyone. These proactive measures are a benefit to our customers, including:


Distributed Manufacturing: Traditional manufacturing models allow companies to produce large quantities of products in a single location before distributing them or warehousing at their central location. Distributed manufacturing allows Brennan to spread production over multiple facilities. This allows us to produce products near our customers and distribution points.
Stocking Agreements: Also known as blanket ordering or blanket purchasing, stocking agreements let the buyer issue a blanket order for a fixed price and then arrange their shipment on a predetermined schedule. We work closely with our customers to determine the products and times they're required. Then, we schedule the shipment at the agreed times. This can be either monthly, quarterly, or even weekly.


Increased Inventory Levels: At Brennan, we carry roughly four times as many fittings as our competitors and offer engineered specials and
built-to-print parts.
Brennan's Global Manufacturing and Distribution Footprint: Brennan has 5 wholly owned manufacturing plants, located in:

United States – serving the U.S., Mexico, and South America
Canada – serving Canadian provinces
United Kingdom – serving the UK and Europe
Yuhuan, China – serving the far east and Asia
Xuzhou, China – serving the far east and Asia
In addition, we have 15 distribution centers worldwide, with over 120,000 different fitting styles. Our global footprint not only reduces freight costs and speeds up lead times, but also reduces or eliminates tariffs.
Supplier Diversification
In the last few years, many supply chains have been affected by a lack of diversification. They are less resilient to product delays, cost increases, terrif burdens, and escalating shipping costs.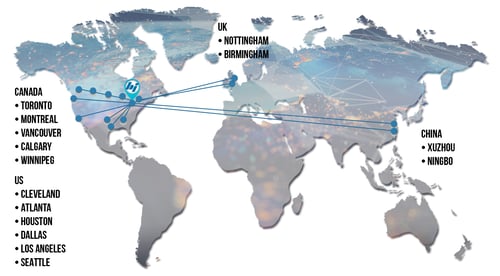 Suppliers that put all their eggs in the same basket run the risk of having a failure that has a negative impact on their business and ultimately their customers. Brennan has made the effort to diversify our business through initiatives such as distributed manufacturing, having more of a global presence and providing flexibility in serving our customer's product requirements on an as needed basis. When a manufacturer initiates these business models, their customers thrive.
Sources Include:
Sources: