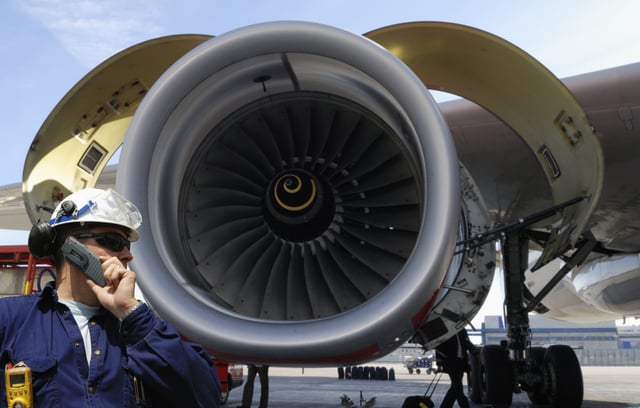 Manufacturers of fluid system fittings for the Aviation, Space, and Defense industries must meet very stringent requirements.
This includes the production of specialty fittings and machined parts. Aerospace Standard (AS) AS7112, in accordance with SAE AS7003, establishes the requirements for manufacturers of fluid system components to be accredited by Nadcap (National Aerospace and Defense Contractors Accreditation Program).
Accreditation with Nadcap for fluid distribution systems is the prerequisite to be placed on the Qualified Manufacturer Listing (QML) in order to be a recognized supplier of these products to the military and aerospace industries. In addition, aerospace AS9100 supplements ISO 9001 standards with additional quality system requirements to fulfill DOD, FAA and NASA quality specifications.
Currently, suppliers must be certified to AS9100C including all of the requirements of ISO 9001:2008. However, in 2018 suppliers will be expected to update their certification to AS9100D which must include the requirements of ISO9001:2015.
This is what manufacturers are required to do to supply the aerospace and defense industries. But why should OEMs of commercial, industrial and heavy equipment and maintenance engineers in manufacturing plants and those who maintain earth moving equipment and machinery use Nadcap accredited fittings?
1. Better Performance
An aerospace fitting is used in the fluid lines of a Lockheed AC-130 gunship is made for high-performance. Similarly, many commercial manufacturers rely on these same Nadcap certified fittings for a multitude of equipment requiring high-performance, such as:
An articulated dump truck has hydraulic rams that pivot the entire cab to control the steering. These rugged earthmovers have heavy components that are in frequent motion and must be extremely adaptable to rough terrain and harsh environments.
Huge dragline and long-reach excavators can have buckets that move up to 160 cubic yards of material in one scoop or are used as pile driving rigs. Draglines are among the largest mobile equipment used on land. They weigh as much as 2,000 metric tons. They are used in surface mining, quarrying, waterway dredging, deep excavation and railways. OEMs of this equipment must use high-quality hydraulic fittings and connectors to ensure leak-tight connections.
Some amusement park rides climb as high as 450 feet into the air and have hydraulic controls that operate brakes to control safe speeds, switch track paths and passenger car alignments to ensure a safe and comfortable position for the rider. Without the highest quality components, a failure due to an inferior fitting can be catastrophic.
2. Longer Service Life
Many construction, industrial and commercial equipment manufacturers look beyond "standard" components and specify Nadcap certified aerospace fittings for longer service life. Any equipment or machinery that must withstand harsh environments or frequent actuation can benefit from using military-grade materials to ensure top performance and long service life.
Components that meet the stringent requirements of Aerospace Standards and Nadcap accreditation are often used by some of the top OEMs and maintenance crews in the manufacturing and repair of equipment, from off-road and heavy machinery to CNC milling machines.
In CNC machines wear protection is crucial when trying to attain fewer breakdowns and avoid the high cost of repairs. Machinery built and maintained with the right hydraulic components, such as fittings and hoses and the best fluid additives, deliver the best protection against hydraulic pump wear and ultimately increases the service life of the machine.
High-quality components and preventative maintenance on any equipment with hydraulic systems is crucial for long service life. Frequent actuation within the hydraulic systems from street sweepers to garbage trucks is typical. That's why the use of AN (Army-Navy) flared fittings that meet Class 3A/3B UNJ/UNJF allows for tighter tolerances, enhanced exposure to fatigue and longer service life of the equipment.


3. Reduced System Failure
The conditions and environment of a system are key reasons to use an aerospace fitting that is AS9100 and Nadcap certified. In the past, every industry tends to use the same fittings in the aftermarket that are used in the original equipment. Typically this is a good practice, however more and more maintenance engineers are turning to "or-equal" specifications that are supplied by aerospace certified manufacturers to ensure reduced system failure, better performance and longer service life. Even many OEMs of construction, industrial and commercial equipment design their systems with tighter specifications that include the use of higher quality components.
You can learn more about the advantages of using AS fittings in our newest whitepaper, click below to download yours today!
Learn more about fittings, get industry insights and read our latest resources in Brennan University. Also, you can read our essential aerospace content here.
SOURCES:
SAE AS9100c
SAE AS7112
Flight Mechanic 1
Flight Mechanic 2
Hydraulics & Pneumatics
Hose Assembly Tips
Valvers
---