With the beginning of the new year came new changes and additions at Brennan Industries. We're happy to announce two new hires and two internal position changes. We welcome and congratulate Joe, Dwayne & Bill.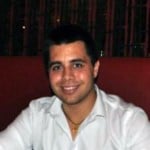 As of January 1st, Joesph Carr has taken on the role of Regional Territory Manager in Texas. Joe spent the last six years in Shanghai, working as Brennan's Global Accounts Manager and further developing the China market. Joe has been employed with Brennan for ten years and will help expand and develop Brennan's territory in Texas.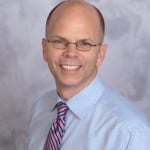 Dwayne Potts has assumed the roll of General Manager of Brennan's Manufacturing Facility in Euclid, Ohio. Potts will be overseeing all aspects of the manufacturing operation from sales to manufacturing management. Dwayne joined the team in 2014 as the Director of Business Development and has been instrumental in organizing and upgrading our CNC scheduling process.
Bill Poduska joins Brennan's corporate headquarters as an ISO Compliance Manager. He will be responsible for quality and ISO certification for Brennan's North America locations. He has a Bachelor of Science in Industrial Management from Akron University and brings 20 years of industry experience in the quality/engineering field. Poduska enjoys coaching his daughter's volunteer soccer team and is a Brown's season ticket holder.
Lauren Delisio has joined Brennan Industries as an accounting assistant/receptionist. Delisio was previously employed with Biller, Drayer Physical Therapy Center in Macedonia, Ohio. In her new role Lauren will be responsible for managing the reception desk, warehouse administration, and accounts payable processing. Lauren is currently working towards a Bachelor of Arts in English with a minor in marketing.