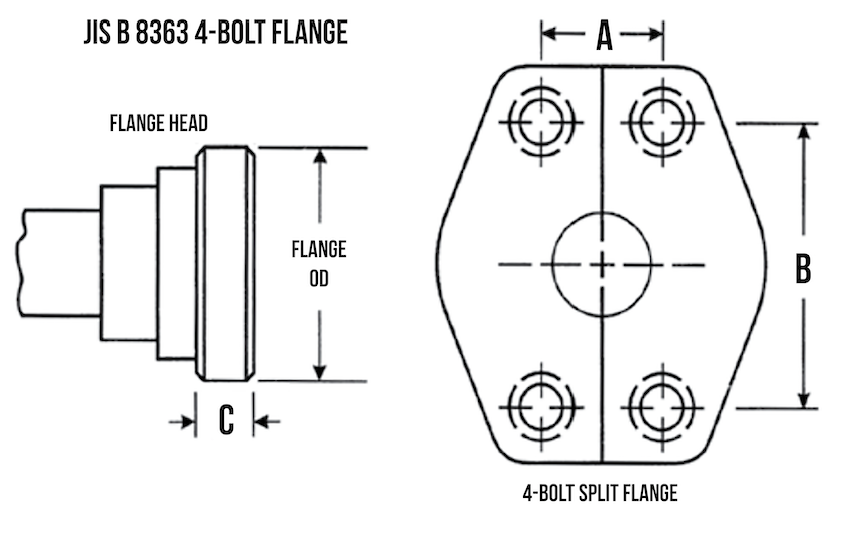 JIS 4-Bolt Flanges are frequently used in fluid power systems. There are two pressure ratings: Type I Code 61 and Type II Code 62.
As with DIN flanges, the unthreaded female port in a JIS flange has 4 bolt holes at the corners. The male flanged head has holes to match the port and a grooved recess for an O-ring.
The O-ring makes the seal between the flanged head and the flat surface on the port. Threaded bolts are inserted through the 4 bolt holes to securely connect the flange to another mating flange or the flat surface of the port.